31 Days / 31 Ways: Day 30 – 10 Minutes
Looking for a simple New Year's resolution you can actually keep?
We know that sweeping changes can be overwhelming and hard to stick to. Instead of over-committing and experiencing the inevitable let-down this year, join us for 31 days of simple ways to improve your health, happiness, and stress level. Going Beyond the Pink is thrilled to share this 31 Days / 31 Ways Challenge with you. Follow along here each day, or check out our Facebook challenge group for added support. We'll be sharing 31 simple ways you can be happier, healthier, and less-stressed this year.
No overwhelming commitments. No cost. Just a fun, simple, and effective challenge. Join now and share with your friends.
---
Day 30: Take 10 (minutes)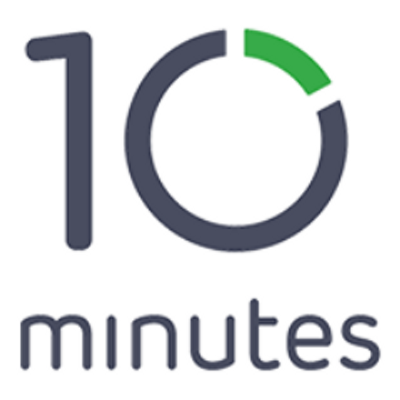 Awhile ago, a friend challenged me to take 10 minutes a day to do absolutely nothing. Of course, I agreed to the challenge, but even day 1 was harder than I'd expected. I found myself getting up to straighten the kitchen, planning meals, planning what I'd do when the 10 minutes was up, thinking through the problems of the day. I couldn't be still for even 5 minutes, no less 10. Each day of that challenge, I tried. And failed! I noticed though, that when I was aware of the lack of my ability to just be still, I was able to slow improve. By the end of the month, I had made it consistently to 8 minutes of stillness, with a day or two of success at 10 minutes! And I really was able to see some of the immediate benefits. I felt calmer, even in stressful situations. I had more energy to face the challenges of the day. And dare I say, I made better decisions when I was less frazzled from a hectic pace.
Sure, during these 10 minutes, my friend was essentially challenging me to be more mindful. And while we've already covered the enormous benefits of mindfulness, it's worth repeating. People that practice mindfulness regularly experience increased feelings of calmness, compassion and empathy, decreased stress levels and feelings of depression, better healing and coping from disease and disability, improved resilience and better overall health.
Taking 10 minutes to be more mindful is helpful in other ways, too. If you are trying to change some habits, taking 10 minutes to decide before you act on an urge can help you make better decision
s and stick to your plan. Having a late-night snacking craving? Wait 10 minutes before you get up to grab a snack. Spend the time thinking about your weight loss goals, and all the hard work you've done working toward them. Feeling angry after an argument and wanting to bicker or lash out emotionally? Take 10 minutes to think through the situation. Take a deep breath and use the time to calm down and focus on what's really important in the situation.  10 minutes is a short amount of time, but can have a big impact in a lot of ways.
Today, we encourage you to take 10 minutes to be more mindful, and find some calm and quiet in your day.